I think this is my first book related tag! I'm so excited to share some more bookish love. ❤ Thank you for tagging me Sophie!  <— check out her blog, there might be chocolate~
RULES:
Link to the person who tagged you
Link to the creator of the tag (Bookmark Chronicles)
Share the tag image
Answer the questions below
Tag friends (or not if you don't feel like it)
---
 Questions
---
Best book and/or series that you've read in 2017
NOOOOOO! Dont do this to meee, I love all my children!! *sigh* okay, I will pick the ones that still make my heart fuzzy, happy, sad and complete:
*I read Winter 2018, but yeah, I love the whole series.  Hey! I just realized they both have "Chronicles" in their titles… coincidence?
Authors that you've recently found and would like to read more of in the new year
Maggie Stiefvater ,   K. Kibbee and Shannon, Jennifer. Stiefvater and Kibbee are fiction writers. The books I have read from them have eerie atmosphere and supernatural forces which I loooooove. From Shannon I read THE BEST book for keeping anxiety at bay. Seriously, that book is gold and if you have anxiety, it's well worth to check it out. I will do review in the future.
Most anticipated book turned movie/tv show?
I have no idea? All I know is that there was an announcement last year about The Raven Boys tv show and I wish I had it NAAOO  info link. Oh!, and I want to read Simon vs. the Homo Sapiens agenda before the movie comes out.
Name a character that you wouldn't mind sharing a kiss with at midnight (if there is one)
If there is one???  pffft….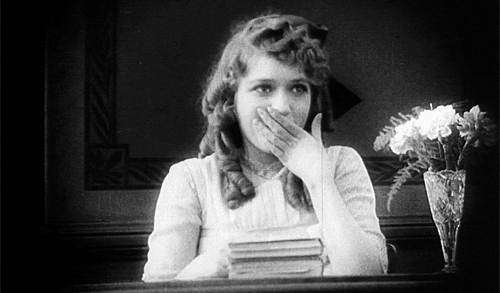 Alright, I will say just one representing all my literary crushes: Noah from The Raven Boys. Wait, for those who read the book, I know you might be like "wut? srsly?" but no matter how they look or where they're from as long as they have beautiful souls, I will adopt them. So yeap,  I love my 4 Raven Boys plus X number from other books.
What's on your TBR for 2018? (Top 5-10 will suffice if it's an extremely long list!)
Top 5
How many books do you hope to read in 2018?



50 at least
Will you participate in the Goodreads Reading Challenge or any others (PopSugar, Down the TBR Hole, etc.)
Yep yep! So far, Goodreads, Beat the Back List and Full House Reading Challenge

Alicia
has
read 3 books toward
her goal of
50 books.
Any New Year's Resolutions? (Bookish, blogging (or vlogging), and otherwise)
Yes! you can find them here and I think the list will grow, but just like habits, baby steps go a long way. I think the core of all my resolutions is: to tackle things one at a time, celebrate small victories and go slow if needed but never give up.
I tag:
If you are reading this and haven't done this tag yet… I tag you! yes! don't hide! hahaha. If you enjoyed the game, share the love!. I want to know more about my blogfriends and their TBRs 😀 Have a great weekend!!