Helloooo!!! The sun is shining outside and I feel good! Yay!!! another award!!! I love tags, awards and everything, so getting this award from Kay @hammockofbooks while I was in a reading/crafting/blogging slump (only Final Fantasy XIV and Skillshare to keep me company) got me in a really good mood. Thank you Kay!  – Please check out her blog! I love her reviews and posts in general, there is a reason why she gets so many awards 😉 –
This is also the perfect way to break the awkward blogging silence I had for some weeks *fidgets* But spring is coming, which means sunnier days! That puts me in a great mood as the ice from my heart begins to melt, hehe. I have some surprises for my next book review 😉
---
Rules:
Generate a post about the award
Thank the blogger who nominated you and provide a link to their blog
Write a brief story about how your blog began
Provide two pieces of advice to newbie bloggers
Select 15 blogs to nominate
Comment on each nominee's blog and provide a link to the post that you created about the award.
---
How my blog began
Once upon a time, a publisher said to me "bleh, you are not a serious reviewer", just kidding, I don't remember what the email said. It was back then, when NetGalley would send you the dreaded: "Your request has been declined by the publisher". But wait!, if we go even further back in time, it all started when I read a book and had this mysterious urge to let other people know how cool that book was. I have always loved reading but hardly ever talked about it with others. I got my goodreads account many years ago but never updated it because I thought "no one would care to read it". So, one day I got out of my comfort zone, fueled by that desire to share the love, and updated my goodreads shelf. After reading other reviews, I noticed an interesting sentence: "I received a copy via NetGalley"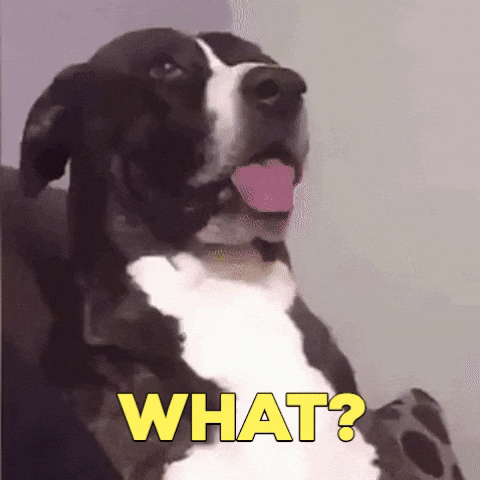 The rest is history, I kept reviewing on Goodreads and Amazon until a publisher said something between the lines of "pffft, get real, you don't even have a blog" hahaha yes, I'm kidding again, they said it in a more formal, factual way, the type of reply that you shouldn't take personal but you do anyway. After dying of embarrassment for a day, I decided to take it as positive feedback and actually DO something about it. I discovered bookblogging was a thing and never looked back (I used to think blogging was mostly about fashion and traveling). I love the community and now I am sooo grateful I got declined by that publisher. Without it, I wouldn't have found you all and those amazing reviews and book suggestions that have made my TBR list grow exponentially. #notcomplaining #morebookcrushesplease
My two cents
I'm a newbie blogger myself. I have stumbled with many issues and I'm a work in progress. But here it is, some of the lessons I have learned:
–
stop overthinking
–
Will anyone read me? What if they dont like what I say? Should I fit to what they expect from me? Why everyone writes so many posts and I can't? Why I don't have more likes, am I doing it wrong? Should I change my theme? STOOOP! The thing is, not everyone will like you and not everyone will agree. You will make mistakes and publish both, awesome and crappy posts along the way. Don't let that stop you, take your time to discover what type of blogger you are. Experiment all you want, but don't force yourself to be someone you are not. The fastest way to kill the joy of blogging is to compare yourself to others and get depresso because you are not like them.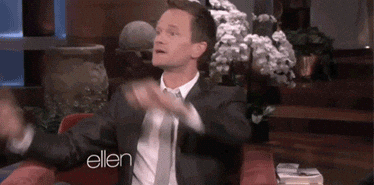 –
organize
–
Yep, look at me, take a good look. Aham, this is exactly what you want to avoid. I rejoice in the the fact that my posts are fresh, right from the oven, made in no more than 2 days in advance. In reality, it is just me not been able to organize my reading, reviewing and posting times in advance. Take baby steps, don't try to do everything at once because it will get overwhelming. Once you start getting comfortable with your new schedule and budding habits, you can add more little by little. Keep a notebook just for your blog and remember, the day has only 24 hrs. Prioritize and don't neglect other important aspects of your life like spending time with friends and family, eating properly, exercising, sleeping, etc. I'm working on some printable sheets to share with you, because time is too precioussss to make cute handmade bullet journals every week (but they look amazing)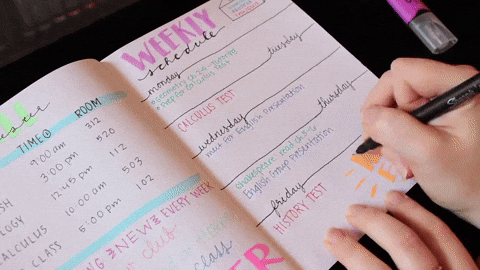 ---
Nominations
---
This means I have been following your blog and you have something special I admire and makes me want to read you every time I see a new post from you 🙂 I recognize your blog is awesome! That's it, you don't have to re-post the award if it doesn't go with your blogging style. For those who do post it, I will be taking notes of your blogging tips! and I'm also curious to know what made you start blogging. Thank you!
Chizurue @Of Midnight Ravings -Chizu has my perfect mix of Books, Manga, Kpop and Anime, specially those Kpop videos ahhhh *w* –
The Daily Tales of Gregg Savage -He writes a children's story every day and I love them. The only reason why I haven't read them all at once is because I save them for those days when I'm feeling anxious or stressed. They soothe my heart and make me feel good again, never underestimate the power of children's stories!-
Dani @Touch My Spine Book Reviews -So many cool books that I wouldn't have met if it wasn't for Dani! But there is more than books, Dani never fails to cheer me up and infect me with her energy and positivity. I admire her a lot –
Irina @I drink and watch anime -Usually, I avoid blog posts about anime I haven't watched or liked, but hers I enjoy to the very last line. Her sense of humor is superb and we share our love for Natsume's Book of Friends, yay! She also writes very insightful posts about life and blogging-
Two Happy Cats -My otome game cravings are a thing of the past since I started following this blog and the eye candy in every post gets me inspired to draw. Anime, Manga and unboxings are also on the menu-
Nesha @#moe404 -The most seriously detailed anime reviews I have ever seen. This is not your typical "yay cool anime, bye" blog. Nesha dissects every aspect of each anime, from the awards and media recognition, characters, setting, plot all the way to animation quality and soundtrack. E-ve-ry-thing.
Bookish Owlette – Lost of wonderful book reviews and other bookish posts plus she takes part on Manga Monday! yaay! Her blog and IG looks sooo pretty and well organized, love it!-
Megha @delightfulldiscoveries -Book reviews AND Food. Do I need to say more? well yes I do, she also loves experimenting in the kitchen and shares her insights after trying a recipe and doing (or not) changes to it. What went well and what can be improved is shared along with lots of images, yummy. Also, she does neat infographics-
Okay, rules said 15 blogs, but I really want to share how special each blog is, so I rather keep the spotlight strong at only 8 than shared over 15 (and I wanted to share even more, *sob, sob*). So, that's it! I'll go back to my improved posting schedule next week! 😀
Here is what I did while I went missing from the blogsphere:
This slideshow requires JavaScript.