Guess what? I will be reviewing a Manga today! My energy levels are super low. I have no idea why, but I hope it goes away soon. In the meanwhile, I have been reading Webtoons and Tapas (not so much Tapas because I need to unlock chapters for everything and for some reason, watching ads from my device doesn't work, bleh) If you have any recommendation, I'm all ears, my eyes are open, my heart is ready and my tablet fully charged. Yasss.
---
Perfect World
by Rie Aruga
Keywords:
manga, romance, sequential art, disability, young adult, drama, slice of life, josei
*ebook, 173 pages
Published March 20th 2018 by Kodansha Comics
(first published February 13th 2015)
Original Title: パーフェクトワールド 1
---
This is a romance manga, but if you paid close attention to the cover, the guy is in a wheelchair, so that is your first sign that this isn't your typical story. Kawana is a 26-year-old girl working as a designer. At a business party she sees her high school crush Ayukawa, now an architect, leave the place in a wheelchair and she is shocked to learn he had an accident back in college and can't walk. Because of their jobs, they keep interacting but she thinks there is no way she can date someone in a wheelchair. From his side, he tells her that he won't date anyone because he is aware of the complications his disability brings. From there on, Kawana starts learning more about her crush and her love begins to grow.
My heart is full of feelings with this one
It's really nice to read a story not based on cliché plots with rich guys, damsels in distress and teenage love triangles. I enjoy those as well, but it is like eating cheetos, you go for the pleasure, not for the nutritional value. This manga offers more than just romantic enjoyment; the story lets you see the physical and emotional struggles of someone with spinal cord injury. From the girl's perspective, you can see her frustration for not knowing how to help the guy she loves and her reactions as she discovers more and more about his condition. From his perspective, you can see his frustrations and life expectations.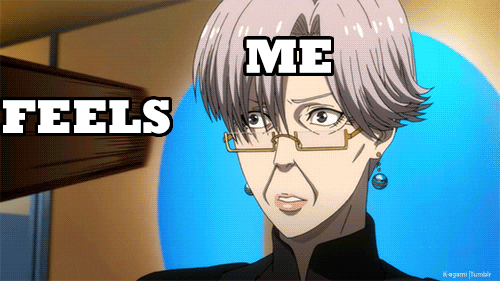 This story is more realistic and perhaps relatable, so my emotional response was also stronger than with other romance manga. This type of story is better suited for those who like more serious dialogues and thought provoking situations. His condition is not sugar coated: bed sores, excretory disorder, phantom pain and UTI are mentioned in this volume as well as how society treats him. Having said that, it still has your typical romance tropes, light fluffy moments and emotional punches to your heart that will keep you hoping nothing bad happens to him in the next 100 years because they are both so sweet and deserve all the happiness in the world. Now I really need to know how this story will end.
*I requested an eArc from Kodansha Comics. Thank you!
| Indiebound | Amazon | Amazon UK | Bookdepository | Barnes&Noble | Wordery |